Blog
Posted on June 9, 2015 by MyNetWire
Many people are wondering just exactly what is the significance of Mobilegeddon and what potential issue will be resolved with this change. In an effort to provide mobile users a better search experience, Google implemented a mobile-friendly update on April 21, 2015 to get more accurate and relevant search results.
Mobilegeddon is a ranking algorithm that is meant to boost web pages that are mobile-friendly when a Google search is performed from a mobile device.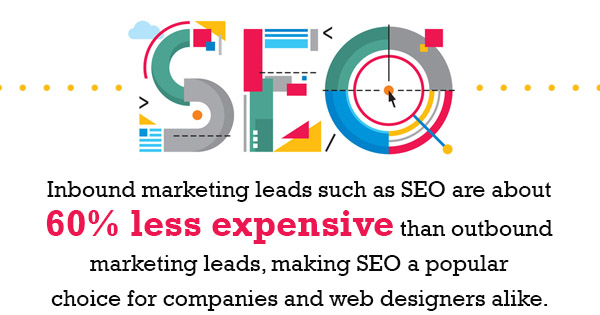 Basically, does your website's design have the ability of fitting to a smaller screen while keeping the visitor on the same version of the website? Many websites force visitors to a different website design or offer a limited version for mobile visitors, thus sacrificing quality and the overall experience.
Mobilegeddon Explained - The New Website Design Standard
Traditionally, a majority of websites were mainly viewed from desktops or laptops but the new age of smartphones has greatly shifted what users are choosing to view the internet today. More than 50% of internet traffic is from mobile devices, which has prompted search engines to adjust their algorithms to deliver more visitors to websites that comply with this design standard.
Some websites that weren't ready for this update haven't noticed any setback yet, but Google will keep making smartphone users a priority as long as data supports this trend. This trend is not likely to slow down as Google wouldn't go through the trouble of updating an algorithm if there wasn't some incentive involved so keep that in mind.
Is your Indiana Website's Design Prepared For This Update?
The movement towards mobile users reaching for their smartphone to access the internet could eventually lead to an algorithm tweak. Those websites that don't comply could face a hit in the search results.
Most websites that lack being mobile-friendly are due to the following:
Text too small to read

Links placed too close together

Mobile viewports not set correctly
Interested in finding out if your website complies with the new algorithm? Visit Google's
mobile friendly
test page and find out.
Posted on June 8, 2015 by MyNetWire
Digital media marketing has never been more important. The Internet has changed rapidly over the years and in turn has revolutionized how business is conducted. Globalization has only become stronger under the advent of the Internet. Consider this: 20 years ago, there were less than 50 million users on the World Wide Web across the globe. Today, there are more than three billion. That's roughly one half of the world's population! The Internet has connected people across vast distances and dividers like never before. That is, the Internet has made instant communication possible.
Because the Internet is virtually (no pun intended) required for all major kinds of transactions nowadays, having a strong web presence has never been more important.
Indianapolis web designing
is needed for businesses large and small in that fair city, much like how it is needed by businesses across the country and, really, throughout the world.
What does web design actually entail? Quite a bit. In order to better show just how essential a solid web design job is for a business, here are a few benefits of having one.
Increases Visibility: A web design company can make your business considerably more visible on the Internet. Web design requires quite a bit of coding and expertise. The point of a website shouldn't be for people to click on it. It should be for people to stay on the page. Having an easy to use, clear, and colorful webpage will certainly give your company an advantage in the gigantic forum that is the Internet.
Promotes Branding: Web design provides the best digital representation of your company's brand. Web designers aren't just code-writers. They design websites in a similar way an interior decorator designs houses. Good web designers will construct your website to best reflect what you company is and the kind of people it wants to attract. Which leads to the next point:
Improves Searchability: One of the most important components of the Internet is the search engine. Search engines such as Google, Bing, and Yahoo process an incredible 100 billion inquiries every month. A $16 billion industry, search engines account for 93% of all initial sessions on the Internet. Web design can increase the chances of a page being featured prominently on a search results page though a marketing strategy called search engine optimization (SEO).
For more information about Indianapolis web design, feel free to
contact us
.
Posted on June 2, 2015 by MyNetWire
The Internet has undergone tremendous changes over the years and so has, by consequence, the world. Think about it. In 1993, during the nascent stages of the Internet, there were less than 15 million users around the world. Today, there are more than 3 billion users online -- close to half the world's population. The Internet and its components -- search engines, social media, etc. -- have changed the way people connect with each other. The world will never be the same.
Business has definitely been affected by the rise of the Internet. For example, website design has taken a key position in businesses large and small. Today, a company must have some kind of online presence in order to stay competitive. Having solid website design and maintenance come with its advantages. In order to better illustrate just how important website designing can be, here are a few benefits website design can bring to a company (as outlined by the good people at My Ink Blog):
Increase Notoriety and Business: First impressions matter. It's not important to get a user to click on a website. It's important that they stay there and, more importantly, that they come back. A good web designing job can definitely give a webpage an edge. Web designers know how to represent a company online, and as a result they can give users more than one reason to stay on a web page.
Better Browser Compatibility: A web page is only as good as its compatibility with a web browser. The top three Internet browsers, Chrome, Safari, and Internet Explorer, have different sets of programming and accessibility. Hiring a good website designer can ensure that a web page is not only beautiful but accessible to all Internet users.
Increase Visibility on Search Engines: Search engines such as Google and Bing can increase a business's visibility dramatically. As a result, search engine optimization (SEO) is a marketing tool used by businesses that uses the power of search engines to market a web page. Basically, SEO requires a web page to be structured a certain way to best attract search engines. It requires a lot of website design work to function. A good web design job can employ SEO to take a page's visibility to new heights. And considering search engines, a $16 billion industry, process a whopping 100 billion searches a month, and that SEO is roughly 60% less expensive than traditional outbound marketing leads such as paid advertisement, it's little wonder why companies large and small are flocking to set up SEO campaigns!
For more information about website design, feel free to
contact us
.