Blog
Posted on December 23, 2014 by MyNetWire
Digital marketing strategies have become the premier way for a brand to market itself. Now more than ever, consumers take to the web to find out about the latest products and services, and a well-developed online presence can help establish loyalty between consumers and brands unlike anything seen before.
However, it's just as easy to get digital marketing wrong as it is to get it right -- and in the constantly-shifting and evolving landscape of the Internet, you might be seriously crippling your digital media marketing campaign without even knowing it.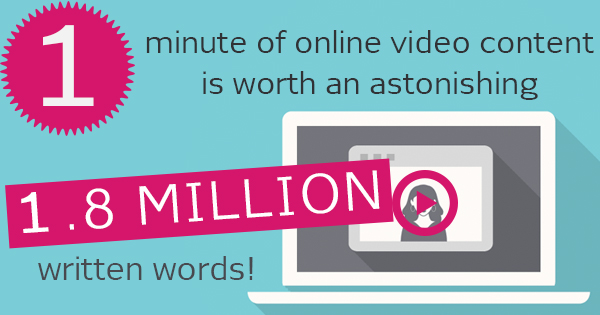 Could you be guilty of making a digital marketing no-no? Here are three of the easiest mistakes you might be making with your brand's digital marketing strategy -- and why you can't afford to be making them in 2015:
Not creating online video content
There used to be a time when you could get by with exclusively written content in your SEO and digital marketing campaigns, but those days are long gone. Consumers spend more of their online time watching videos than ever before. One study has shown that a mere minute of online video content is worth an astonishing 1.8 million written words! That statistic alone should portray the importance of video to any digital marketing venture.
Generating spammy, keyword-stuffed content
By 2015, you should know that the best content for SEO success is well-written, dynamic and engaging. It should provide a high level of value to the end user by informing, educating or entertaining them. Google's search engine algorithms weed out content that contains too many keywords or is overly spammy -- so keyword stuffing might actually be working against you if you're still doing it.
Neglecting the power of mobile marketing
2014 was the year that saw mobile web use surpass desktop Internet browsing for the first time in history. So if your digital marketing campaign is still focusing on and catering to the desktop user, it's time to think about making the switch to a mobile-focused campaign. Things like responsive website design, which allows your website to adapt to the display of the device on which it's being viewed, are no longer an option. By embracing mobile web marketing, you will be setting yourself and your brand up for success.
Posted on December 4, 2014 by MyNetWire
By 2015, Search Engine Journal estimates that there will be over 500 trillion separate webpages. Understandably, that leaves many small businesses with questions about how they are going to possibly stand out and reach new customers, especially when large corporations often have more money and resources to put into online advertising. The answer is search engine optimization (SEO). Here are just a few things a SEO company for small businesses will do.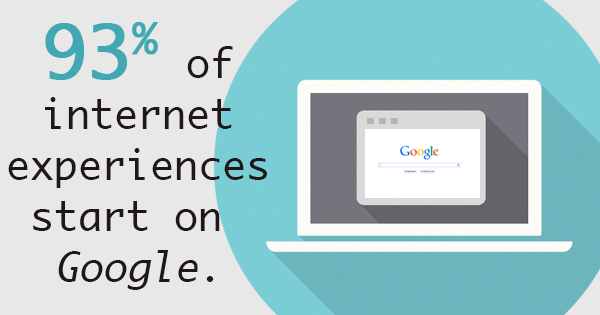 An SEO Company Will Carefully Navigate Local Cues
Although search engines are the key to getting people on your website -- and an overwhelming majority of internet experiences (93%) start on Google and other major search engines -- it can be difficult for startups and small companies to make waves on search engine result pages. What's more, recent algorithm updates -- and particularly Google Pigeon -- made it even more difficult. The best small web design companies and promotions marketing professionals know how to strike a balance between quality, well-written content and infusing it with local signals, when possible, subtle, and natural. Small ad agencies can also help companies carefully craft and optimize Google My Business pages for the very best results, and as many search results and search pages as possible.
Internet Ad Agencies Can Give Your Website A Much-Needed Makeover
A website requires a sleek, professional design, optimized content, headings, and links, and an ease of navigation, whether consumers or clients are on a PC, laptop, or mobile device. "With nearly 40% of organic traffic coming from mobile devices in 2014, it should come as no surprise that mobile-friendly websites will rank better with Google," Business 2 Community explains. For the best mobile site,
Posted on November 24, 2014 by MyNetWire
Everyone knows how chaotic the holidays can get. From shopping to cooking, consumers have a million and one things on their to-do lists throughout the holiday season. With their focus elsewhere, traditional marketing methods are likely to go unnoticed by busy consumers. So what can a company do to get their attention? Small ad agencies have a number of methods that utilize the latest trends in digital marketing that can help a company get noticed during the busy holiday season. Some of the best digital marketing tips these small agencies can help their clients with this time of year include:
Going Mobile

- More and more people are turning to smartphones for their cellular devices to give them on-the-go access to the web. The rise of mobile devices has had a great impact on the world of marketing and advertising, and new methods are continuously coming out to help marketers reach their audience through their smartphones. Mobile users especially rely on their smart devices over the holidays to give them instant access to the best deals and product information no matter where they are. The National Retail Federation's Holiday Consumer Spending Survey found that over 55% of smartphone users plan to use their mobile device in some way for their holiday shopping this year, making mobile marketing a must for retailers this year.

Hitting the Search Engines

- The rise of search engines has also had a major impact on the way marketers reach their audience. Search engines begin over 90% of all Internet experiences, and Outbrain research has revealed that the number one driver of traffic to websites is search engines. Knowing this, it is critical for companies to ensure that they are visible on search results pages when consumers search for their products. SEO, or search engine optimization, is a vital tool for increasing a website's search engine rankings and driving traffic to their websites. Small ad agencies are experts in this increasingly popular method of digital marketing and can help their clients draw the most online attention this holiday.

Website Preparation

- It takes quite a bit of hard work and dedication to have a successful SEO campaign, and those efforts can easily go to waste if a company's website isn't up to par. About 25% of online purchases were the result of search engines in 2010, and this year consumers are expected to do more holiday shopping online than in previous years. Consumers won't stick around a website for long if they find it confusing or difficult to navigate. For this reason it is essential to have a professional and easy-to-use website. Custom website designers at small ad agencies can help ensure that their client's website is expertly designed and ready to handle heavy holiday traffic.
As companies try to figure out the best way to target their promotions marketing this holiday season, they may find that their efforts are falling flat when it comes to appealing to busy consumers. Choosing an advertising agency to work with can ensure a company's success over the holidays, no matter how hectic it gets.