Blog
Posted on April 21, 2015 by MyNetWire
Designing an Indianapolis website can often be a challenging task of making many decisions to ensure that your viewers stay on your site instead of clicking to another site. It's crucial that you know and understand your visitors and what they're wanting when they visit your site.
More importantly, do you have a mobile-friendly website design?
Avoid This Costly Mistake
There is a common misconception that you only need a limited version of your website available for mobile users because the desktop will always be the preferred choice.
These days, technology is improving the capabilities of smartphones and the ease of accessing websites.
Essentially eliminating the need for a desktop computer to go online as more people are solely connecting to the internet from their smartphones and that number is increasing each year. How much is it increasing?
55% of Americans use a mobile device to go online

31% use a mobile device as their primary way to go online

46% use a mobile device for shopping research

20% exclusively use a mobile device for purchasing online
Each passing year those percentages are predicted to increase and if your website lacks the functionality of being mobile-friendly then you could be missing out on a wide audience.
After all, most visitors decide to leave a webpage in 10-20 seconds if their search is unsuccessful.
The continued improvement of mobile devices means that more and more people are going online without using a standard desktop. A professionally designed website where content is well-defined, user-friendly, and has an appealing layout should be consistent for all devices.
There's a variety of ways that specific audiences access the web and it's your obligation to ensure your website is user-friendly no matter what device they choose to use!

Posted on April 6, 2015 by MyNetWire
Marketing nowadays runs on a different kind of dynamic. The rise of the Internet has created a demand for Internet marketing services. For the first time, marketers can post advertisements for everyone in the world to see. The World Wide Web's reach is long, touching all corners of the Earth. Ads can be seen practically anywhere at anytime. Instantly. As a result, digital media marketing has never been more prominent. The field is always changing, constantly fixing and improving the features that came right before it. Website design and development are just a few of the many facets of digital marketing.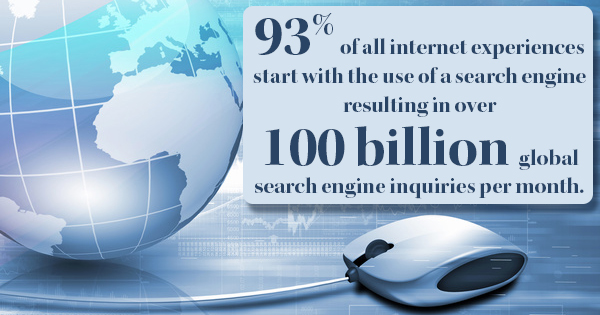 Over the past few years, one method of online advertising has taken the marketing world by storm: search engine optimization. Search engine optimization (SEO) utilizes the power and influence of search engines to reach a wide audience of consumers. Why use search engines such as Google and Bing for marketing? Simply put: there is no reason not to. After all, search engines are one of the most widely-used entities in the world. Search engines process more than 100 billion inquiries every month; that's well over one trillion a year! Search engines by far are the number one generation of traffic to content websites, more than anything else on the web. The simple fact that 93% of Internet users go to a search engine as their first page shows just how prevalent search engines are in today's high-tech, information-dominated times.
Search engine optimization designs website content in order to best attract search engines for relevant searches. This is done in order to increase a page's position on the results page. The higher the position, the more traffic and attention a page will receive. Companies large and small have taken advantage of SEO over the years to great success and acclaim. Internet marketing services have never been hotter!
Having an online presence is simply a must for any business, from the smallest local business to the largest multinational corporation. There's simply no way around it. No matter what kind of business you have, SEO marketing will take you to new digital heights. Feel free to leave a comment or question at the bottom to find out more.
Posted on March 26, 2015 by MyNetWire
The design of a company's website is instrumental for a company's success, both in terms of its brand image as well as its marketing strategy. At the very least, better website designs gain more Internet traffic. Consider, for example, that companies that maintain at least one blog gain 434% more indexed pages than companies that do not. Also consider that businesses themselves favor blogs, as four out of five businesses deem their blogs to be an "important asset" for their home pages.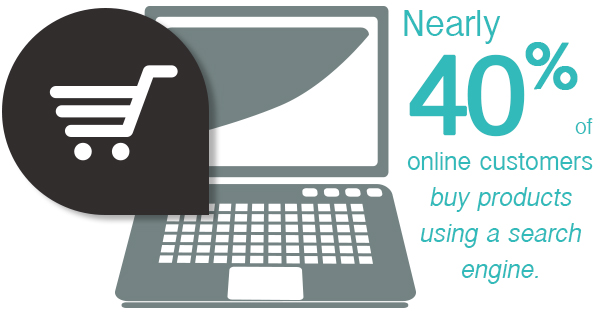 And those are just blogs, which aren't exactly a new innovation of the Internet. Website designing has undergone considerable experimentation over the years, combining both the needs and wants of the average Internet user with the needs and wants of successful digital media marketing strategies. Many new and exciting digital marketing strategies and tools have come out over the years. One of them, search engine optimization, has demonstrably changed the way Internet marketing is done; the strategy has changed the expectations of consumers and businesses alike.
What is search engine optimization, otherwise known as SEO? SEO is a marketing strategy that takes full advantage of search engines such as Google and Bing. In SEO marketing, marketing content is created so as to attract search engine "crawlers" (i.e. programs employed by search engines that scour the Internet for relevant content and pages). By using specific keywords and structures, this content can raise a client's visibility in search engine results; in particular, the content raises the client's profile on a results page. The higher the client appears on a relevant search page, the more traffic and visits it will likely receive. A local company that sells hardware supplies, for example, can use SEO marketing to have its website appear on top of any search engine results page for "hardware supplies" in the local area.
Why use search engines for marketing? Simply put, search engines are huge drivers of Internet traffic, which, in turn, has transformed them into a formidable industry in itself. Search engines are the top driver of traffic to content websites, and with 100 billion requests processed every month, search engines certainly drive a lot of traffic! Furthermore, nearly 40% of online customers buy products using a search engine. Needless to say, SEO marketing can disseminate marketing content like nothing else out there.