Blog
Posted on October 29, 2014 by MyNetWire
Advertising can play a critical role in the success of a company, but this success is not necessarily guaranteed by working with just any advertising agency. Just like any other business relationship, companies need to find an ad agency that they are able to form a strong and reliable partnership with to ensure that their advertising dollars don't go to waste. Choosing an advertising agency should not be a hasty decision, but rather a well-thought out process. Companies need to take into consideration the following factors before choosing an advertising agency to work with: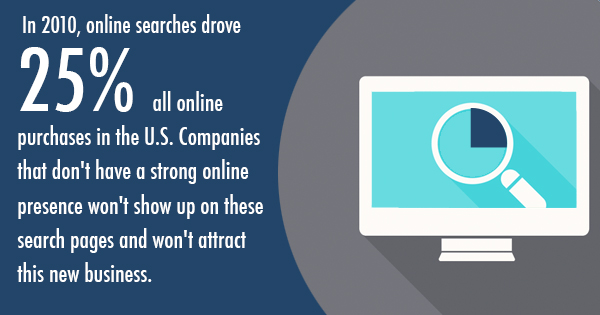 Overall Goals

- The first thing to think about when looking at different ad agencies are the overall goals they hope to achieve by hiring an ad agency. Whether they are looking for help with traditional promotions marketing, digital marketing tips or pay per click advertising tips could make a big difference in which advertising agency they choose to work with. Digital advertising agencies that offer SEO, which is the number one driver of traffic to websites, would be the best bet for a company whose goal is to improve their search engine rankings. On the other hand, a company that isn't sure what they need might want to hire a full service ad agency to help them implement a campaign that utilizes a wider range of advertising methods.

Advertising Budget

- Another thing a company should take into consideration when choosing an advertising agency is their advertising budget. Typically, a larger agency that offers more services is going to charge more than a smaller company that offers a smaller range of services. Companies on a tight budget might see their advertising dollars go to waste if they have to pick and choose only a few services from a large agency. A smaller agency would likely be able to offer them adequate services at a lower cost, allowing the company to make the most of their budget. Agencies who specialize in only a few methods might also offer cheaper services. Search engine optimization, for example, is over 60% less expensive than outbound marketing methods.

Consider Company Size

- The size of a company can also play a role in choosing an advertising agency. Small companies could easily get lost in the chaos of working with a large ad agency with many clients. They might also receive less attention than high profile clients because they aren't spending as much with the agency. A smaller ad agency, however, can relate to small companies and give each of their clients more individual attention.
After considering these factors, a company should come up with a list of advertising agencies that they believe could meet their needs and then do a little more research into each agency. Choosing an advertising agency isn't always a quick process, but taking the time to find an agency that can help a company achieve its advertising goals is worth the wait.
Posted on October 10, 2014 by MyNetWire
Advertising has long been an important tool to help companies improve their business, and as society has become more connected through the Internet, the advertising industry has adapted its techniques for the online marketplace. As important as digital marketing and advertising have become, some companies don't want to pour money into these new methods.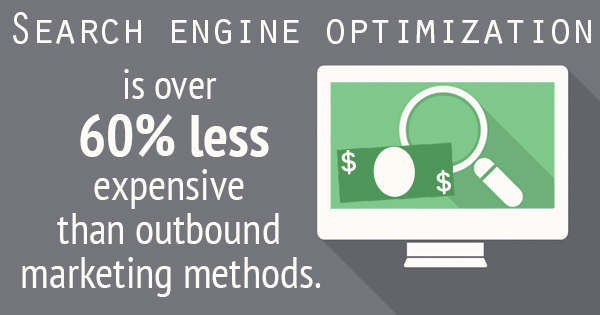 As is true in many instances, however, these companies have to spend money if they want to make money. Digital advertising agencies can provide a company with their expertise and invaluable digital marketing tips to attract new customers and increase profits over the Internet. Three reasons companies should be spending a little more on digital advertising and online promotions marketing include:
Consumers Are Spending More Time Online

- One of the most important reasons for a company to spend money on advertising and marketing over the Internet is that this is where consumers spend a good chunk of their time. The Internet has become the go-to place for finding new businesses, products and services, and a company that isn't visible online isn't going to attract new customers. In 2010, online searches drove 25% all online purchases in the U.S. Companies that don't have a strong online presence won't show up on these search pages and won't attract this new business.

The Internet Provides Valuable Consumer Information

- The Internet not only helps companies find new customers, but also provides them with valuable insight into their customers' online habits and interests. When a company learns how their customers are interacting online, they can provide customers with a more personal and focused online experience with their products and services. They can also discover what sites or apps their customers spend the most time on in order to improve the placement of online ads and content.

It Doesn't Take Much to Make a Difference

- A little bit of money goes a long way in the digital marketing and advertising world, making them effective and efficient tools. It costs a company 60% less to use digital marketing tools like search engine optimization (SEO), as opposed to outbound marketing strategies. SEO is powerful tool that can improve a company's visibility on search engines and drive traffic to their website. Digital marketing agencies can create and maintain the content for SEO, and their custom website designers can help ensure that a client's website will retain their new customers by providing valuable digital marketing tips.
Choosing an advertising agency that specializes in digital marketing and advertising is an important business decision that can make a big difference for any company. With their online expertise, digital marketing tips and knowledge of current Internet trends, digital advertising agencies are a worthwhile investment.
Posted on September 23, 2014 by MyNetWire
This Holiday Season With the holidays quickly approaching, its time for retailers to once again begin rolling out their holiday marketing campaigns. Although it's probably no surprise to most companies, online marketing techniques will play a critical role in this year's holiday shopping experience. More than 50% of shoppers intend to do their holiday shopping on the Internet this season, according to Yahoo! Advertising. As digital advertising agencies gear up to help their clients create a unique and personal online shopping experience, here are some of the most popular digital marketing tips of the season:
Go Mobile

- Yahoo! Advertising reports that more than 75% of shoppers with smartphones will use their mobile devices to buy items online during the holidays, making mobile promotions marketing a key factor this season. Smartphone users rely on their mobile phones to make shopping easier, and one way that retailers can make the experience more simple for their smartphone-savvy customers is to have a mobile site or app. The easier the purchase is to make, the more likely the customer is to buy something, and mobile apps on smartphones are a great way to do this.

Use Cross-channel Ads

- While consumers spend a good chunk of their time on the Internet, they do so in through a number of different devices. Computers, smartphones, tablets and even televisions provide access to the Internet, so using a cross-channel approach to holiday marketing is essential for retailers that want the most access to their customers. Social media, mobile apps, banners on websites and email marketing are just a few of the ways digital advertising agencies can help retailers make an integrated approach to reach their customers this holiday season.

Improve Visibility

- Over 90% of online experiences begin with a search engine, and these searches are the prominent driver of traffic to website. Search engines play a critical role in attracting customers, but in order to do so, companies need to ensure that they are showing up on page one of relevant searches. Almost 90% of clicks happen in the mainline of a search page, according to Yahoo! Advertising, making visibility a necessity. Search engine optimization, local business optimization and pay per click advertising are all key components that digital advertising agencies use for improving search engine rankings.

Retarget

- Retargeting involves advertising to online consumers after they leave a website. By using pixels and cookie tags, companies can track visitors to their website and essentially follow them after they leave, placing relevant banner ads on the sites they go to afterwards. The ultimate goal is to get the customer to come back to the company's website and make a purchase. These ads should be unique and different than what the customer already experienced, and they can even offer incentives to come back to the site.
The online marketing and advertising tips can help retailers make the most of their holiday campaigns, and they can help retailers in choosing an advertising agency to help them with their online marketing efforts.